Podcast: Play in new window | Download
Sgt. Bill Tilson is a police officer with the Coeur d'Alene Police Department in Coeur d'Alene, Idaho. He has been working in the department since September 2002 and began working with body-worn cameras in 2012 when the department began issuing them to officers. He received a Bachelor's degree in Criminal Justice and Corrections from Lewis-Clark State College and an Associate's degree in Criminal Justice and Law Enforcement Administration from the College of Southern Idaho.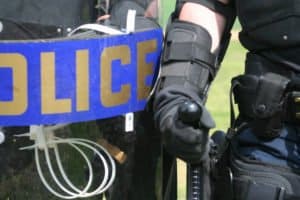 Sgt. Tilson has seen first hand the benefits of body-worn cameras in law enforcement and has been a major part of their integration into the Coeur d'Alene Police Department. He has also dealt with many of the struggles that police departments are facing a large amount of video that is being captured by these body cameras.
We suspect that if you are reading this post, you have a boy worn camera video and questions. Why are there glitches in the video recording? Does the time code numbers jump for no reason? Is the audio poor and need forensic enhancement? Does your body-worn camera recording have an established chain of custody? Check out this article for more information on Establishing a Chain of Custody for Audio and Video Evidence.
Listen and Subscribe to the Podcast
Now listen in with audio and video forensic expert, Ed Primeau, and Sgt. Bill Tilson as they discuss the benefits of body-worn cameras, the issues with storing the video, chain of custody procedures, and federal standards for maintaining the video evidence. Subscribe to receive the latest Blindspot episodes downloaded to your computer or portable device.