Forensic video enhancement is the scientific method applied by a qualified expert to clarify a recording while preserving integrity for courtroom use. The success of digital video enhancement services is directly dependent on the methods applied by the expert, as well as the original quality of the recording. The quality of a video is evaluated based on compression rate, spatial resolution, and FPS (frames per second). Our most common video enhancement services include enhancing security camera footage and audio and video enhancement as CCTV surveillance systems are recording more and more video evidence.
With modern technology having significance in everyday life, video often makes an appearance during litigation as evidence. If this video isn't clear enough to present the events, you may seek enhancement services to improve the visual appearance of the digital video images.
How does video enhancement work?
Enhanced Video Sample
PEER REVIWEED METHODOLOGY
Enhancement Process
At Primeau Forensics, we can enhance surveillance video and other footage types for legal purposes.
Our forensic video enhancement services cover a range of procedures. Depending on the image quality and area of desired enhancement, we use various methods. Our video enhancement experts may apply these methods to enhance your recordings:
Image Stabilization
If the camera is shaky throughout a recording, we can significantly reduce movement.
Sharpening
This process reduces the effect of blurriness and improves sharpness from lens or motion blurring.
Speed Reduction
If a critical moment happens too quickly, we can reduce the speed for clarity.
Demonstrative
Highlighting, subject tracking, text identifiers like names of subjects and more.
Zoom (Pixel Interpolation)
We can zoom into notable activity and increase the video resolution and clarity.
Lighting Improvements
When the footage is too dark or light, we can modify the shadows and highlights
"Professionalism, Quality, Responsiveness. Mike Primeau did a fantastic job as an expert in an automobile case. I'd recommend them for any forensic video needs."
CAMERON GETTO
Partner, Attorney
"Michael and his tream were as pleasant as they were professional, and turned around the required deliverables quickly and without flaw. I look forward to the opportunity to work with Primeau Forensics again."
MIGUEL SANCHO
Producer, Six West Productions
"Hi Ed, Thanks again for your help with the story. Your critical ear was right; it was Pynchon. When I confronted the publisher with your findings they admitted it, so it was a great scoop for the Journal."
STEVEN KRUTZ
Editor, The WallStreet Journal
"We contracted with Primeau Forensics to conduct forensic analysis of video footage in a murder case. Their team was amazing to work with and provided a detailed report based on legal standards…I highly recommend them and will work with them on future cases.."
TAMMY KOELLING
Investigator
TALK TO AN EXPERT TODAY
Synergestic actionables. Organic growth deep dive but circle back or but what's the real problem we're trying to solve here?
SPECIALIZING IN CIVIL LITGATION
Advanced Forensic Video Analysis
In some cases, enhancement of a video recording is only the beginning. Advanced methodology may be required to make determinations about the recording for litigation use. Our forensic video analysis methodology can assist in answering these difficult questions.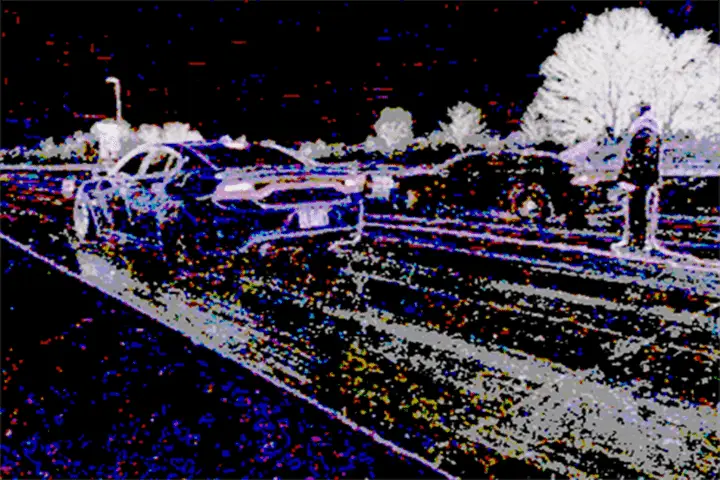 VIDEO AND VIDEO IMAGE TYPES WE ENHANCE
We've worked with all types of video and still image formats. Our video enhancement company is most experienced with enhancing security camera footage. However, we can also provide enhancement services for the following formats:
CCTV DVR (Closed Circuit Television Digital Video Recorder)
CCTV NVR (Closed Circuit Television Network Video Recorder)
MDVR (Mobile Digital Video Recorder)
Body Worn Cameras
Tazer Cameras
Concealed Cameras
Mobile Phone Videos
iPhone Videos
Police Dash-Cameras
Analog video tape formats
When we perform our video enhancement services, we often do audio enhancement to clarify any dialogue in the footage.
DELIVERING FORENSICS WITH INTEGRITY
Using Video Enhancement in Court
After completing the video enhancement process, our experts can appear in court as expert witnesses. We can explain our methodology and present the facts as we've studied them. Our illustrative reports are comprehensive, simple and aid the trier of fact in making accurate determinations.
If the court offers playback equipment that doesn't meet our enhancement quality, we can make arrangements for high-resolution TVs or other technology to display our findings. This will ensure that the original video integrity is preserved and that the pinch and zoom effect won't prohibit your video exhibits from being admitted. Our experts will remain thorough and unbiased in a court setting, focusing on the facts and explaining observations.
We Exist to Find the Truth
We assist attorneys and law enforcement agencies by answering difficult questions about complicated recording systems through forensic analysis.
Unbiased Work
Primeau Forensics' technicians, analysts and experts' complete investigations as a third-party unbiased expert for the court. We do not get paid more to pin.
Peer Reviewed
When opinions are offered internal or external peer review is obtained to ensure your investigation is as accurate as possible.
Fast Turnaround
In many cases, expert disclosure is right around the corner. We can process cases quickly!